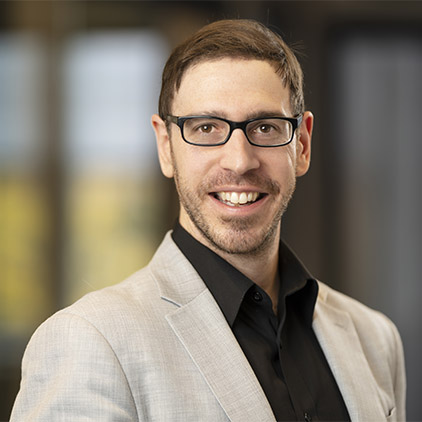 Entrepreneur in Residence
Aaron is on faculty at Harvard Medical School where he is a Breast Cancer Alliance Young Investigator and Associate Bioengineer in the Division of Engineering in Medicine at Brigham and Women's Hospital. He has published more than 35 peer-reviewed manuscripts in top-tier journals including PNAS, Gut, Nature Communications and Science Signaling, as well as having authored 7 patents. Aaron has also held leadership roles in industry including his recent role as the Director of R&D and Head of Immuno-Oncology at Farcast Biosciences, a company focused on personalized cancer medicine.
Aaron was an American Cancer Society Post-Doctoral fellow at Harvard Medical School in the Harvard/MIT Health Sciences and Technology Division. He received his Ph.D. in Cancer Biology and Medical Pharmacology from the Integrative Cancer Center at the University of Arizona, where he received an NIH scholar award.