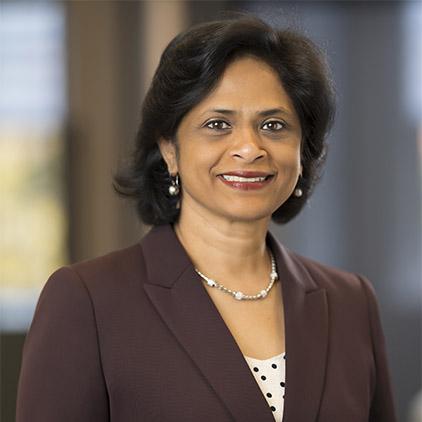 Shobha Parthasarathi, Ph.D.
Shobha joined Xontogeny in July 2019.  In her role, she is responsible for identifying commercialization opportunities for Xontogeny. She works closely with startup founders and entrepreneurs, and other stakeholders across the academic, biotech, pharmaceutical and investment landscape.
Shobha brings a combination of 20+ years of research, business development, strategic partnerships and venture investing experience to development of new medicines and emerging healthcare technologies. Prior to joining Xontogeny, she was Vice President, Strategic Alliances and Business Development at Harrington Discovery Institute, a unique international initiative created to translate scientific discoveries from academia to development of therapeutics. In that role, she helped advance several therapeutics programs, managed a portfolio of companies, executed alliances and mentored scientific innovators and entrepreneurs. Preceding that role, she was part of the business development team at North Carolina Biotechnology Center where she helped secure funding for a wide range of therapeutic, diagnostic and medical device startups. Her career highlights include multiple FDA drug approvals and commercialized products, company acquisitions and IPOs. Shobha began her research career in drug discovery at Takeda (Millennium Pharmaceuticals).
Shobha obtained her Ph.D. in Molecular Genetics and Microbiology from Rutgers University. She served as Chair of Women in Bio Board for the founding Chapter in Research Triangle Park and is currently an active member. She serves on advisory Boards of several academic institutions and life sciences accelerators.