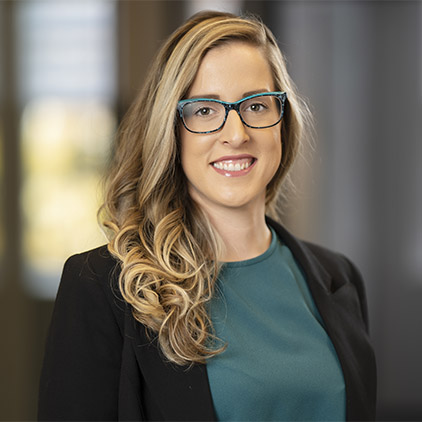 Gianna Hoffman-Luca, Ph.D.
Gianna joined Xontogeny in September 2019. She previously worked at Solid Biosciences where she was Senior Manager of Competitive Intelligence and Investor Relations. During her time at Solid she built the competitive intelligence function to gather, synthesize and disseminate information to better inform company decision-making processes.
Prior to joining Solid, Gianna worked as a patent agent at Choate, Hall & Stewart LLP where she drew on her broad technical background to provide intellectual property counsel to biotechnology companies and academic institutions, uniting a detail-oriented knowledge of clients' technologies with a strong understanding of their business goals.
Gianna completed her MS and BS degrees in Chemistry at the University of California, Santa Cruz, and earned her Ph.D. in pharmacology from the University of Michigan Medical School.