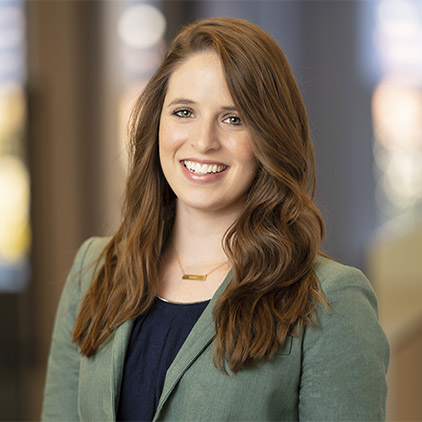 Director, Program Development
Heather currently serves as Director of Program Development where she collaborates cross-functionally to construct strategic initiatives and priorities across the portfolio. These activities span design and optimization of early preclinical through clinical development, identifying and building upon existing KOL and vendor relationships, and maintaining competitive landscapes. Heather has been with Xontogeny since it was founded in 2016, starting as an Associate with the investment team to support the build out of the company's due diligence process before moving to portfolio-related activities in 2021.
Heather obtained her MBS degree from Keck Graduate Institute, a specialized program that focuses on translating ideas into commercial products in the biopharmaceutical industry across all modalities and therapeutic areas. She has an entrepreneurial background stemming from several years of breast cancer cell research and the development of a novel diagnostic for early detection of sepsis while acquiring her undergraduate degree at Southwestern University. She is particularly passionate about rare diseases and serves as an advocate through the Young Professional Executive Committee for The Genesis Foundation and through her athletic endeavors on American Ninja Warrior.