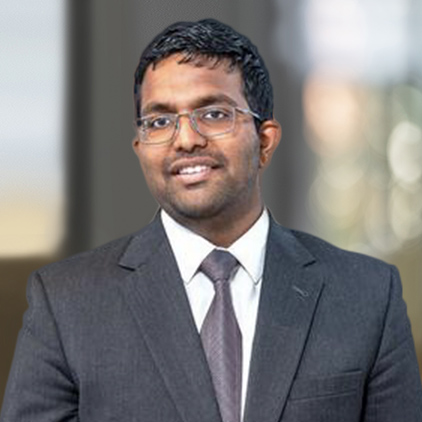 Entrepreneur in Residence
Jayanth is an Entrepreneur in Residence at Xontogeny leveraging his diverse skill set to aid the due diligence efforts of the Xontogeny investment team.
Jayanth is experienced in building up multiple biotech and medtech ideas including cell therapies (cancer & autoimmune), engineered enzymes & antibodies, core needle biopsy devices, infectious disease diagnostics, and urinary microvalves. Over the course of advancing prior projects, Jay has been involved with TuckLab and Tuck-Magnuson Startup Incubator and is driven to aid in the advancement of biomedical innovations.
Jayanth received an AB degree in Economics from Dartmouth College, a BE degree in Biomedical Engineering and MEng degree in Biological/Chemical Engineering from Dartmouth's Thayer School of Engineering. While at Dartmouth, Jay was an active member of the Dartmouth Entrepreneurial Network (DEN) Associates/Magnuson Center Student Leadership Board.