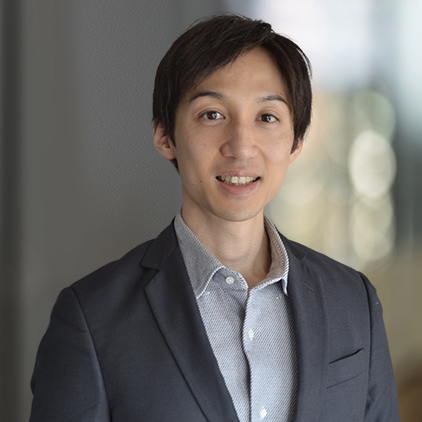 Takeru Furuya joined Xontogeny in February 2022 as a Senior Associate to support the investment team in evaluating new investment opportunities as well as providing early development support for the seed investment portfolio. For this role, he leverages his experience in a variety of therapeutic areas including CNS/PNS, ophthalmic, infectious, cardiovascular, and metabolic diseases with contributions beyond medicinal chemistry such as process chemistry, chemoinformatic, computational chemistry, structural biology, pharmacokinetics, and pharmacology.
Takeru brings +10 years of drug discovery and development experience with leading pharmaceutical and biotechnology organizations at Director to Associate Director levels. Most recently, he was an Associate Director of Medicinal Chemistry at Astellas Pharma and Entasis Therapeutics, where he led multiple preclinical programs across different development stages. Prior to Astellas and Entasis, Takeru was a Co-founder and Director of Chemistry at SciFluor Life Sciences, where he advanced two compounds into clinical development.
Takeru earned a PhD in Chemistry and Chemical Biology from Harvard University and a BS in Pharmaceutical Science from the University of Tokyo. He has authored over 30 patents and publications, including in top journals such as Nature and Science. Takeru is the leading contributor of SF0166, an αvβ3 integrin antagonist for the treatment of wet age-related macular degeneration and diabetic macular edema, and SF0034, a KCNQ2/3 potassium channel activator for the treatment of epilepsy.