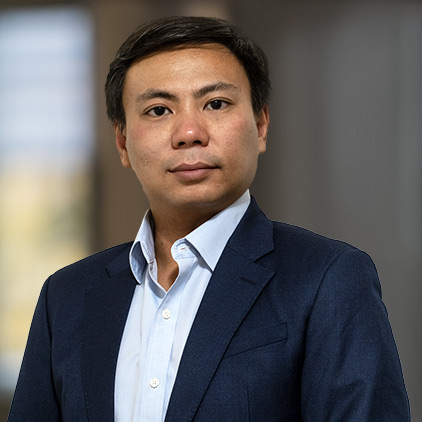 Thien Nguyen joined Xontogeny in January 2022 as an Associate where he serves as a member of the investment team leveraging his diverse skillset to engage biotechnology companies seeking financing and partnership.

Most recently, Thien spent a year and a half as an associate on the TechAtlas team at RA Capital, where he worked with the Investment Team to originate conviction in potential investments and created competitive landscapes of drugs for disease indications.

Prior to RA Capital, Thien was an intramural fellow at the National Institutes of Health studying neuronal cell adhesion molecules and their functions in synapses. He earned a Ph.D. in Pharmacology and Physiology from the National Institutes of Health and Georgetown University and a B.S. in Biology and History from the University of North Carolina at Chapel Hill.